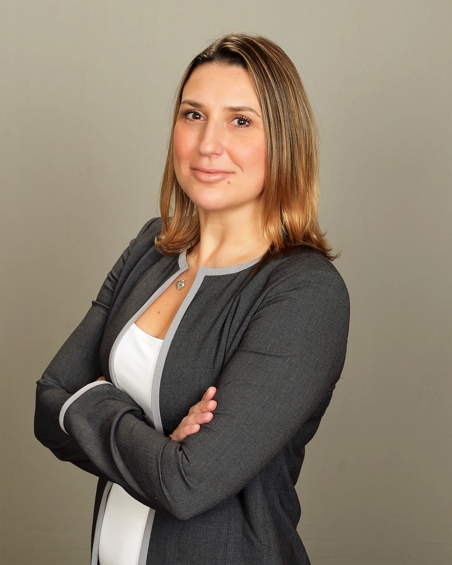 Vanessa G. McKinnon Attorney
Vanessa G. McKinnon
Experienced Family Law Attorney Serving Carlsbad, CA
Vanessa G. McKinnon is a seasoned Carlsbad, California attorney with a comprehensive background in family law, recognized for her exceptional legal proficiency in both state and federal courts. With over 15 years of dedicated service within the North County Family Law community, Ms. McKinnon has earned a reputation as a trusted advocate for her clients.
Education and Early Career
Ms. McKinnon embarked on her legal journey at the prestigious University of California San Diego, where she earned her Bachelor's degree in Economics with a minor in Legal Studies in 2005. During her undergraduate studies, she gained invaluable experience as an intern at a prominent San Diego law firm, igniting her passion for the legal profession.
She subsequently joined the legal community in 2004, serving as a legal secretary and paralegal for some of San Diego's most distinguished law firms. This early immersion in the legal field fueled her determination to continue her education and advance her career.
Comprehensive Knowledge, Skill & Experience in Family Law
With a profound understanding of the intricacies of family law, Ms. McKinnon offers comprehensive services to her clients. Her areas of expertise encompass:
Child Custody and Visitation: Assisting clients in navigating complex child custody and visitation matters with sensitivity and precision.
Child Support: Advocating for equitable child support arrangements that prioritize the best interests of the children involved.
Spousal Support: Providing strategic guidance and representation in spousal support disputes.
Property Division: Ensuring fair and just distribution of assets and debts during divorce proceedings.
Premarital and Post-Marital Agreements: Crafting legally sound agreements to protect the rights and assets of clients before and after marriage.
Paternity and Domestic Partnerships: Resolving issues related to paternity and domestic partnership agreements.
Trial Preparation, Negotiation, and Mediation: Employing a tailored approach to dispute resolution, whether through negotiation, mediation, or courtroom litigation.
Administrative Proceedings: Representing clients in administrative proceedings, including National Security Clearance, Unemployment, Disability, and Child Abuse Grievance matters.
Legal Education and Commitment to Clients
Ms. McKinnon continued her legal education journey at Western Sierra Law School, culminating in the attainment of her Juris Doctor degree in 2014. Her unwavering commitment to her clients is marked by her dedication to achieving their goals diligently, efficiently, and with informed legal strategies. Ms. McKinnon is driven by her mission to provide superior legal service and guidance to her valued clients in Carlsbad and San Diego County.
Professional Affiliations
Member, California Bar Association
Member, San Diego Bar Association
Member, San Diego Family Law Bar Association
Member, North County Bar Association
Member, The Honorable Fiorenzo V. Lopardo American Inn of Court
When you choose Vanessa G. McKinnon as your family law attorney, you can trust that you are enlisting the services of a compassionate, experienced, and dedicated advocate who will tirelessly pursue your best interests.
For expert legal counsel in Carlsbad, California, contact Vanessa G. McKinnon, Esq., today to schedule a consultation.